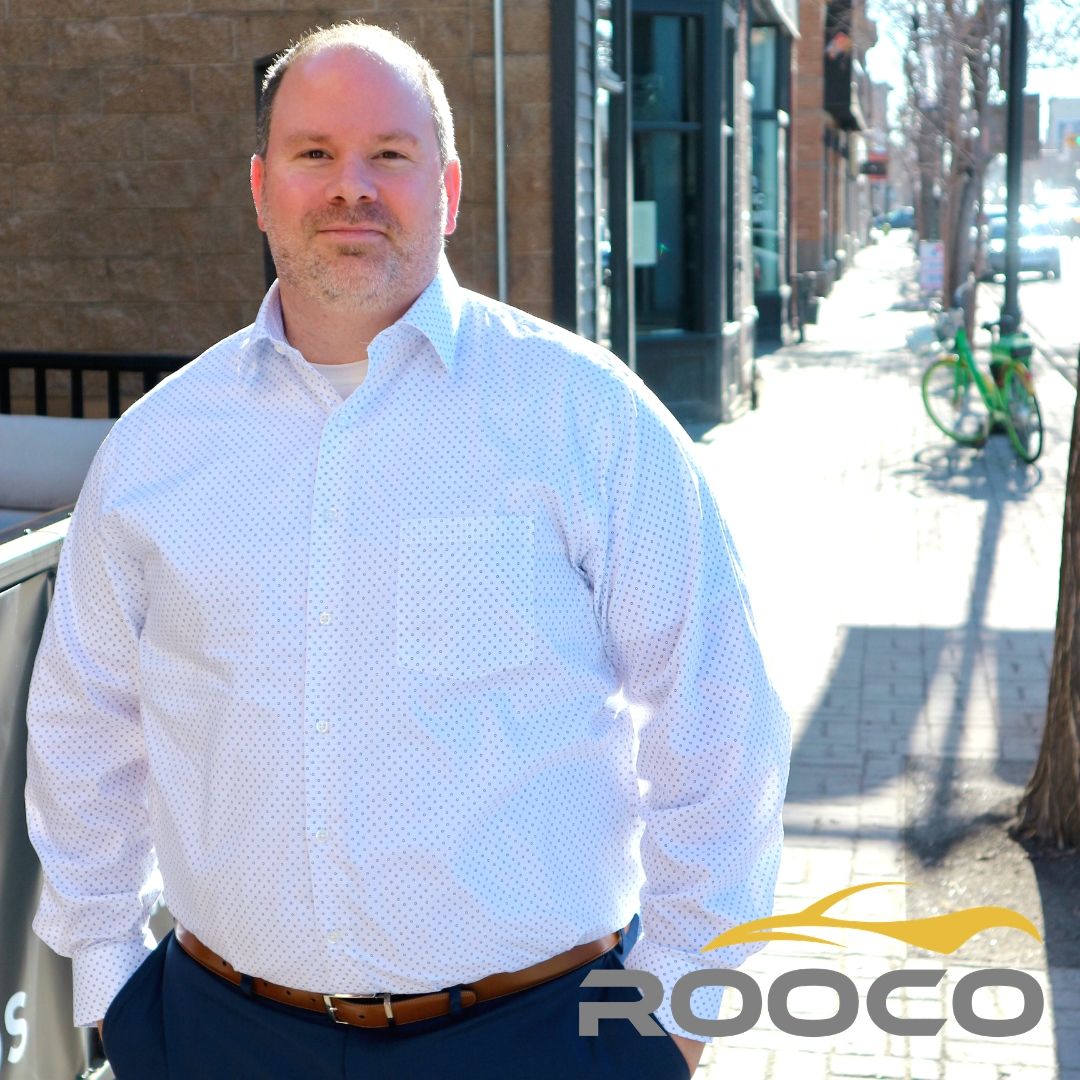 Rooco is changing the way we pay traffic fines.
Tell me about yourself
My name is Andrew Ashton and I am the founder and CEO of Rooco. Rooco is a traffic ticket sharing app that guarantees everybody who pays their ticket with Rooco will save 10% - 15% on the final payment. Currently, the founding team is just myself, but I utilize a network of six lawyers and agents in Calgary, Edmonton and Winnipeg. They act as contract agents that help process the tickets.
2. When did you start?
We launched in Edmonton and Calgary on May 1st, 2018 and on March 1st we did our soft launch in Winnipeg. So far we have about 3,800 tickets that have been paid through Rooco.
So it's been going really well so far!
3. What problem does your business solve?
Right now, when you receive a ticket, you have two options; you either fight it or pay it. Both those options come with their own set of fees, service charges, hassles and time out of your day. Since Rooco is an online web application, users simply take a photo of the ticket, then upload and answer a few questions. You pay right in the app and we take care of everything from there. This way we save people time and money by making it much easier to manage their ticket payment.

4. How do you solve this problem?
People who are able to find the time to go down to the courthouse to fight their ticket benefit sometimes. But others who can't take time off work or would need to find a babysitter - they don't necessarily have that option to go to the courthouse. About 85% of people pay their full tickets just because it's the easiest thing to do. So we solve this by giving people a chance to pay their ticket and save some money without having to go to the courthouse.
5. When did you notice a gap in the market?
Personal experience wise, I had my own traffic ticket that I showed up to court for and on that day I saw a lot of other people doing the same. There were people with kids, people with disabilities, and people from every walk of life. All had taken huge amounts of time just to pay their ticket. I was there for three hours waiting in line to speak to a prosecutor, only to have some tickets reduced, but others weren't. At that point, I thought there had to be a better way to help people save money on their tickets, as well as helping people to pay their ticket and move on with their day. That's were a part of the idea of Rooco was founded; if we can save people a bit of money on their ticket and save them from the hassle, then there must be value there. So far we found out that there has been massive value in this venture.

6. What is your company culture?
Right now it's just me, so it's a good culture [laughs]. Currently I do everything, but I just brought on a contract marketing consultant to help with some aspects of marketing. As far as processing, handling, sorting and paying all the tickets, and handling the business - I take care of all that.
7. What draws people to you?
I've found that so many jobs have people tied to their desk or cars, but as we grow, we're very interested in exploring the opportunity to find good people and offer them the opportunity to work remotely. It may not work for everyone in every role, but as far as dealing with contractors in other cities it has worked quite well for us.
8. Describe Rooco in three words.
I'd describe Rooco as the first of its kind, forwards, new and different. We spend a lot of time reassuring people we're not going to take their money, and assure them we're not just a scam. It is a lot of getting that messaging out there that we are a new and different company, and it may seem weird to pay less on a traffic ticket, but it is legitimate. We have a good relationship with the court houses, Alberta Justice and Manitoba Justice.
So far we've had a lot of really good traction - we've done stories with Global News in Edmonton and Calgary. But again, a lot of that messaging is trying to convince people that we're a company that is working to help people.
9. Why did you choose The Accelerator?
Right now I'm the founding team, so I spend a lot of time trying to solve problems by myself. I was really looking for a network outside of that to bounce problems off of. A lot of us are having similar challenges with similar market place apps where it's a new concept. So I wanted to get out there and talk it out with other people facing similar challenges. That was one of the biggest features of The Accelerator. Then, obviously, there's the opportunity to meet people who have gone through this before and have been successful with their business.
10. How did you find out about us?
I found out about The Accelerator through Twitter. I follow a bunch of other entrepreneurship businesses and startups in the Calgary area, and it was just through twitter I learnt about the program.
11. What has your experience with the The Accelerator been like?
The Founders Dinner events have gone really well. Meeting everyone has been awesome. We just finished Base Camp this past weekend with Valhalla Group which was very eye-opening about something you don't necessarily think about at first. As an entrepreneur you have an idea and you put it out there and go, " well its seems to be working, but now what?" Through this we're learning about corporate governance, and learning how to appeal to investors, cause you need to have the structure in place. My experience has been invaluable and so have the people that I've met.
12. What has been your biggest lesson you learned while in the program?
Learning how important persistence is, especially coming off Base Camp and seeing different ideas. There 's going to be people that like your business and people who hate your business; you have to decide what your business is going to look like and believe in that. There are a lot of challenges as far as different perceptions and different feelings people have. You always have to be open to pivots and different directions your business will go, but you just have to believe in your ability to persevere through challenges.

13. What has been a major accomplishment for you this year?
Well it's our first year; we're just coming up on our first fiscal year. Revenue wise we'll do $500,000 in our first year. That's a big accomplishment for us to get our MVP out there and see people are using Rooco. Another big win would be the partnerships we have formed with the Investor Group and with the other founders in The Accelerator. We've already had a glimpse at where those networks will go; I've already seen benefits for myself and for other members of the cohort. That has been a huge win.
14. What is next for you?
One of the initial things I didn't realize is that we have a huge corporate advantage, especially with rental car companies. They have reached out to us looking to save money on their traffic tickets. Initially, we were a consumer option, but it appears to be affecting businesses and the corporate side. Especially since many businesses are spending 30 hours a week processing, handling, and paying for radar tickets that are registered to the company. Employees are having to track and pay, which is a huge pain point for them. So that is an opportunity for us to expand what services we can offer. This is where that pivot comes in, even though we started with the B2C, that may not be where we finish.